How It Works
FetchKids student Dismissal and Attendance app predicts the most accurate parent arrival times. 
Parents and guardians PRAISE our mobile app experience and school administrators TREASURE our simple website dashboard.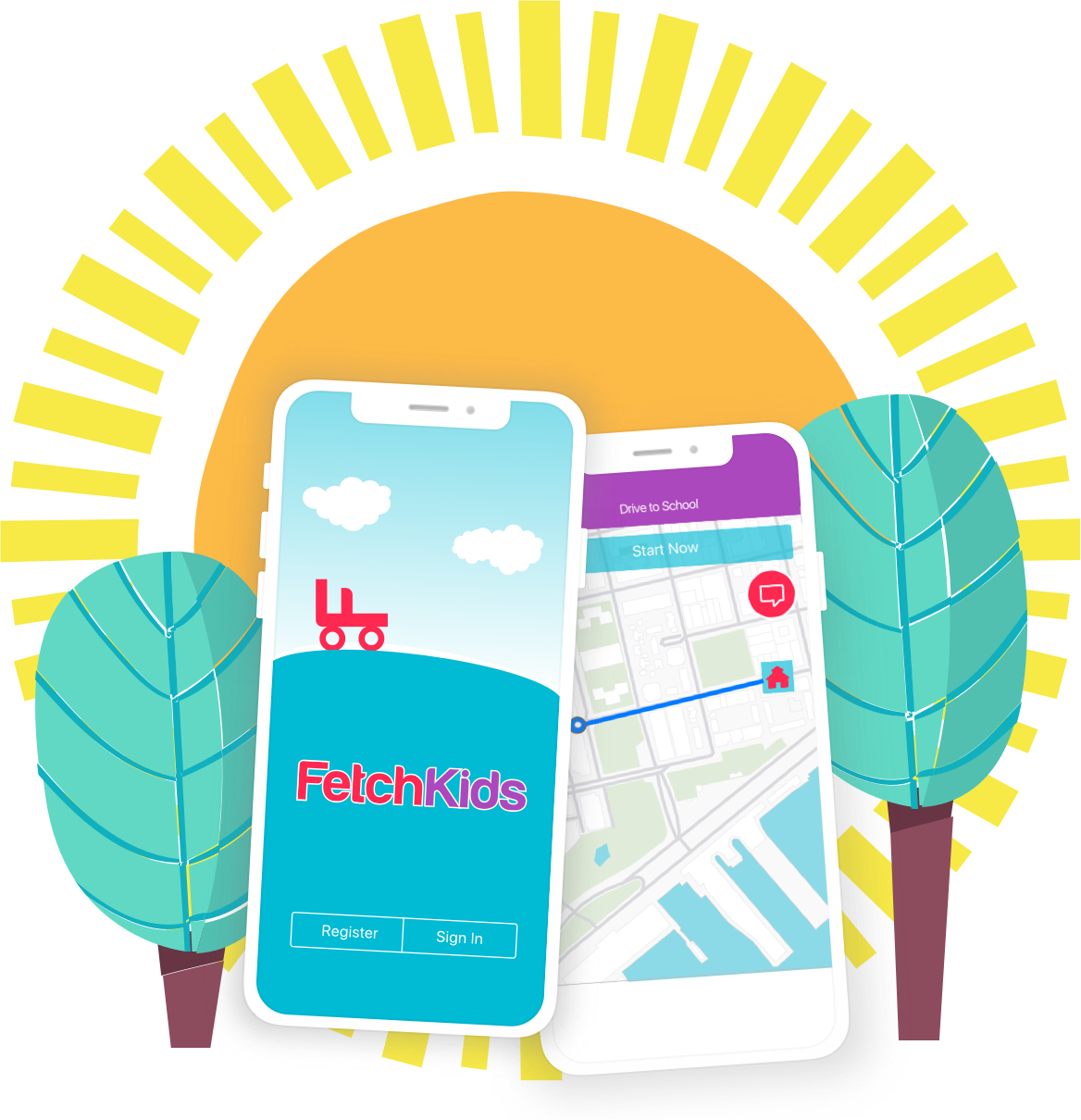 Organization Signs Up for Service
Our team works closely with your school to implement the tool. Most schools can be up and running in 30 days or less. We provide training, instructions, and support to ensure a smooth rollout.
Onboard Parents
We have tools for schools to onboard parents. Parents are directed to download the application and use our intuitive set-up-process to configure their account.
Pickup Superstars
Schools are alerted as the parents approach the school. The student is directed to the designated pickup spot where the admin matches the pickup person and car with the student. Easily obtain driver IDs, signatures (where required) and timestamps in seconds in the app.  
Features For School Personnel
School Dismissal and Attendance App
•Accurately predicts all vehicles' arrival times and generates an ordered list of arriving vehicles for a speedy student dismissal
• Provides a real-time map of all pickup vehicles in the vicinity of the school
• Confirms each completed child pickup and bus ride and sends notifications to the parent and the school
• Allows schools to accurately record and save each child's pickup and bus history and eliminates waiting times for student and bus pickups
• Incorporates safety features for driver and vehicle identification and collects and stores electronic signatures of adults picking up children
• Assures security, orderly and quiet pickups reducing traffic congestion and use of the school PA system and walkie-talkies, radios
• Enables tracking of joint custody schedules for divorced parents, with safeguards to ensure only the parent with custody may complete a pickup
• Sends messages directly to individual parents, a specific class, a specific grade or the whole school
• Allows schools to set dismissal times schoolwide or by grade and send updates to parents
• Customize functions based on your school's individual dismissal needs
• Synchronize FetchKids' data with student information systems or use as a stand-alone app
• Access app on a desktop computer, tablet or cell phone (iOS and Android)
Parents may set up pickup teams, allowing other drivers to pick up their kids

Allows parents to organize pickup schedules for their kids

Lets parents activate the engagement of GPS tracking that notifies the school of their journey and advance arrival time

Allows parents to receive a confirmation of a safe pickup when others are picking up their children

Allows drivers to easily communicate with the school when changes to the pickup routine occur

Stores a history of each bus ride or pickup by parents or other adults with pickup time, date and name of an adult

Provides a one or two primary parent option for data set up and planning when parents are divorced/separated