Our application is a modern, affordable solution that is easy to use.
Tracking for Complex Schedules
Last-minute schedule changes and active student schedules are no problem. Bus, Car, Walking, Afterschool Transportation, Carpooling, Afterschool on Campus, Motorbike, Rideshare, Tutoring, Playdate, and much more!
End congestion and increase safety to making school dismissal a breeze. Our team is market-driven; we developed the platform to solve the most significant issues facing schools. We understand modern solutions need to be intuitive, integrated and have plenty of ways to customize settings with the click of a button. No specialized hardware to purchase as FetchKids uses the latest geolocation technology. Collect signatures or more with plenty of custom options for your specific state or school requirements. 
Security
Invitations controlled only by school

Unique code for each Primary Parent

Primary Parent controls settings

Option for signature required to release child

Photo of driver and vehicle, and license plate number 

Instant confirmations sent to Primary Parent and School for every pickup

Joint custody controls for divorced parents

Bus safety features track children getting on/off bus
Integration
Uses APIs to easily connect with student information systems (SIS), including: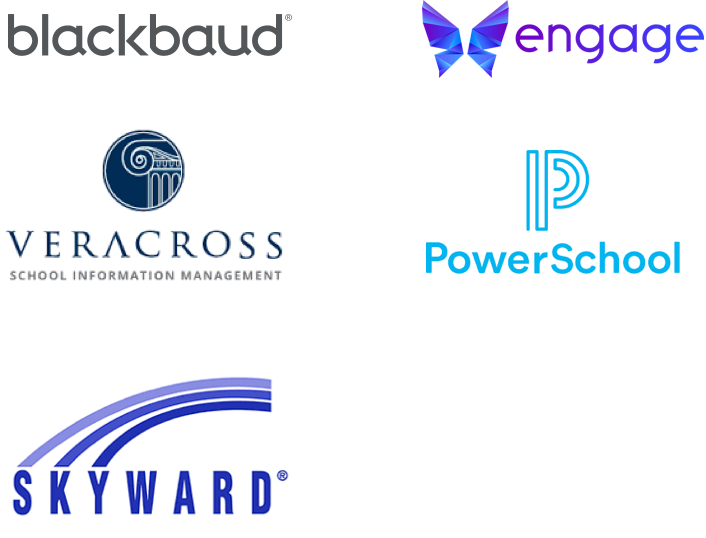 Affordable, Fast & Easy
Flexible pricing packages and plans

No extra hardware to purchase

Simple district and school dashboard to configure settings and invite/manage parents

Parents get instructions and a special login from the school to set up and configure their own pick up teams 
Customized for School & Parent
Empowers decision-makers to configure the platform to work for their specific needs.
FetchKids works closely with schools, parents, and communities to update and innovate the platform with additional functions and features to adapt to their unique situation.