Schools Blast Through Student Dismissal Using our All-in-One Safety, Pickup, Communication, and Attendance App
School staff and parents are fed up with outdated dismissal processes that waste time and leave students vulnerable. Once verified, parents change pickup team, communicate with staff, and manage the student's afterschool schedule without phone calls!
Parents manage and verify student pickup teams

Get parent arrival time to have students ready

Safety and emergency communication tools

Manage complex student schedules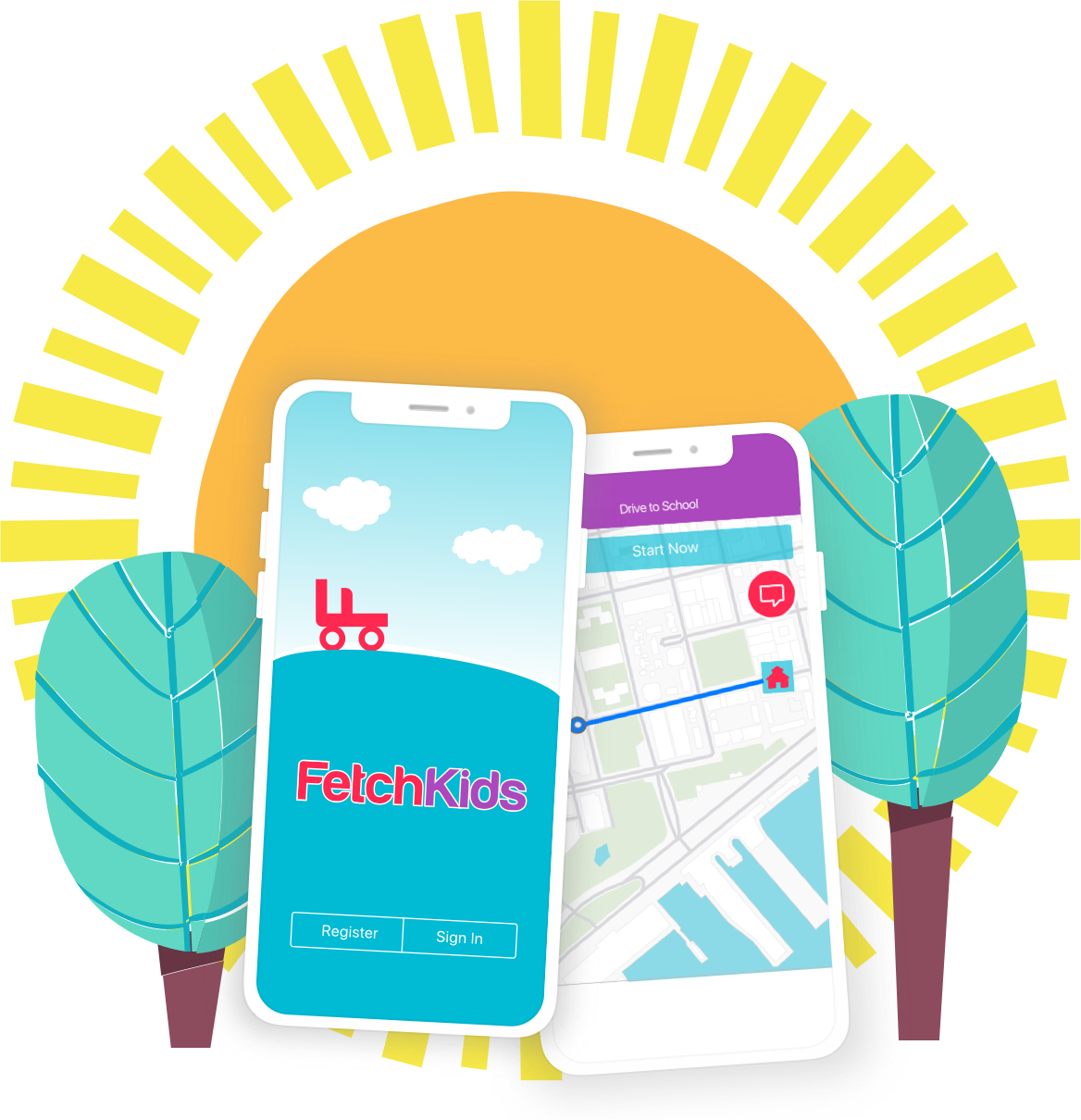 How FetchKids Works
FetchKids organizes and streamlines the entire pickup process and makes things effortless for everyone involved. Simplify how your students are dismissed and accommodate the most complicated schedules.
FetchKids also tracks student attendance and late arrivals, allows dismissal staff to communicate with parents (everything in writing), records dropoff and pickup times, and coordinates afterschool activities.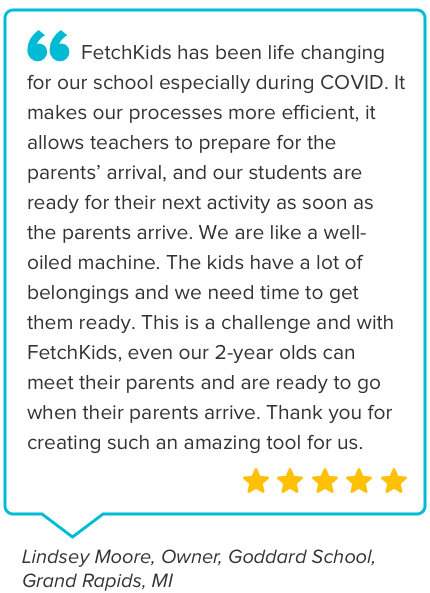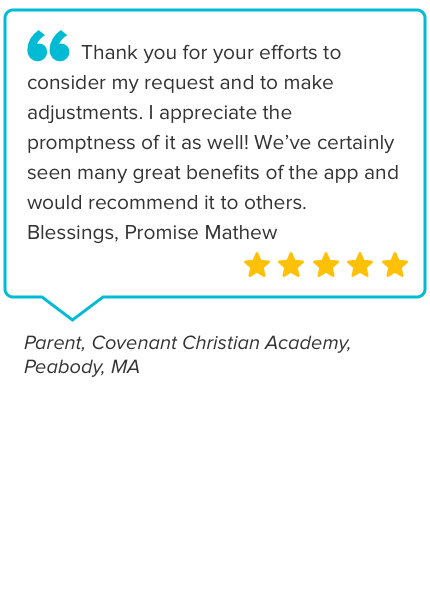 Our Schools are Modern and Use Technology to Make the Lives of Students, Staff, and Parents Easier and Safer